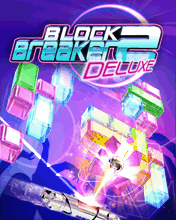 More Screenshots

Do you think you know everything about brick breaking? Prepare to be awed by the supercharged atmosphere of this next-generation mobile game!

Players Rating (8.6/10)
Size: 307.31 kB
FREE GAME
After you've downloaded your game, you can download a FREE game if you return to the promotion page.
You can download your free game immediately after the first download, or you can download it later.